Classification of Glomeromycota
---
The most recent classification of Glomeromycota is based on a consensus of regions spanning ribosomal RNA genes: 18S (SSU), ITS1-5.8S-ITS2 (ITS), and/or 28S (LSU). The phylogenetic reconstruction underlying this classification is discussed and summarized in Redecker et al. (2013). The parts of the tree about which we agree (based on our LSU sequences) are depicted in the illustration below.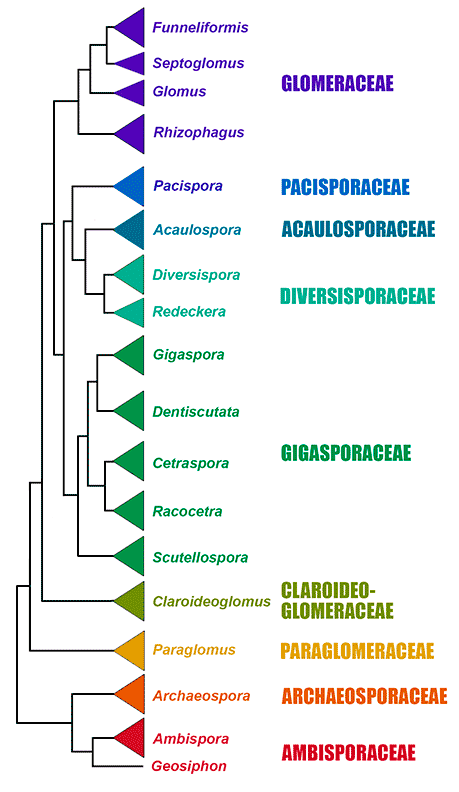 The publication referenced below was the outcome of a meeting of committed systematists to try and achieve a consensus classification based on clearly defined criteria to serve as a foundation for moving forward. This meeting was hosted by Dirk Redecker at BEG headquarters in Dijon, France in April, 2012. Participants and photos of them at this meeting can be viewed at Dijon Meeting.
Reference
Redecker, D., A. Schüßler, H. Stockinger, S. Stürmer, J. Morton, and C. Walker. 2013. An evidence-based consensus for the classification of arbuscular mycorrhizal fungi (Glomeromycota). Mycorrhiza doi:10.1007/s00572-013-0486-y.